Journalist | Visual Creator | Animal Lover
Hello and welcome to my online home!  I am a journalist and visual creator. My areas of interest are multi-media, visual journalism, particularly online and travel pieces.
I have always loved photography, ever since I was able to experiment with a camera at a young age and journalism for me incorporates the things I have grown to love. I enjoy travelling and the fast paced nature of the media industry. 
I want to focus on stories that show the world, different people and cultures and use this, my Just Journo site as a place to keep all my work together and share what I have created.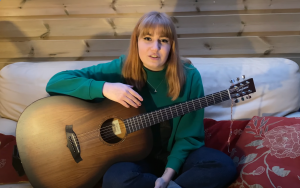 University Project
I recently interviewed aspiring singer/songwriter Danni Gearing in a video portrait. The interview covers different aspects of her career and aspirations. https://youtu.be/cir6Gnrp1AA
Read More »